Apple confirmed that the annual conference for developers WWDC 2018 will be held from June 4 to 10 in San Jose.
What to expect?
First of all, this is the iPhone SE2, the new iPad with Face ID, the "smart" column under the Beats brand and the update of the operating systems: iOS 12, macOS 10.14, tvOS 12 and watchOS 5. At last WWDC, new MacBook Pro and iMac were released, and also announced iMac Pro and HomePod. This year, you should expect a hardware upgrade for the 13-inch MacBook Retina. It is rumored that most of the attention will be paid to Siri.
Live webcast of the conference
Despite the fact that Apple did not broadcast the event in March, WWDC 2018 will be broadcast live. The company confirmed this on the official website, inviting users to join the broadcast on June 4 at 10:00 local time (00:00 GMT).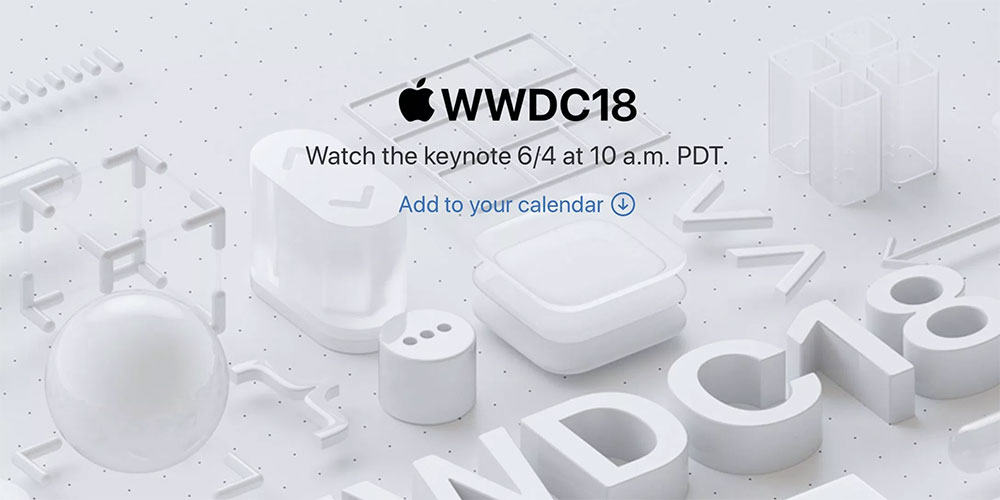 Previously, the air was only available in Safari and Microsoft Edge, but since 2017, Apple has removed these restrictions.
The translation will work best in the Safari browser on iPhone, iPad or iPod touch with iOS 10 or later, MacBook based macOS Sierra 10.12 or later, or on a PC with Windows 10 and Microsoft Edge browser. Apple TV owners should wait for software updates for the Apple Events application. This will allow users to follow the novelties on the big screen.
In the morning presentation, the focus will be on software (occasionally hardware) updates designed for end users. And from the second half of the day, Apple will launch the presentation directly for developers